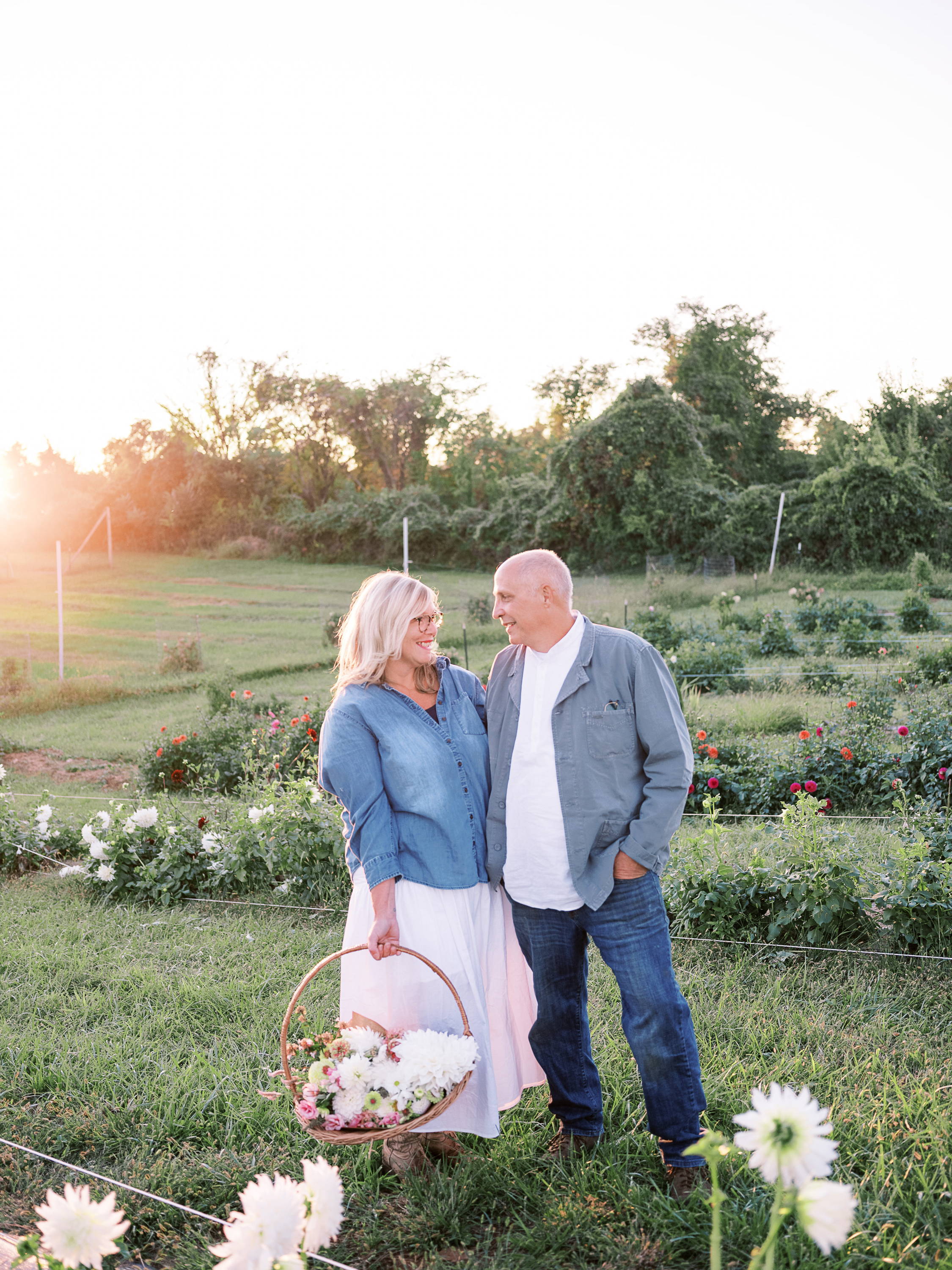 Hope Flower Farm and Winery was purchased by Holly and Evan Chapple in 2015, an exciting new chapter for Holly Heider Chapple Flowers. After successfully running her floral and event design business from her home-based studio for 23 years, Holly was eager to find something special to expand her highly sought after services, including teaching and mentoring fellow floral designers.
The estate, farmed by the Hope family for many years, was once a working dairy farm. Upon hearing several locals within the Lucketts and Waterford communities refer to the property as "Hope Farm" it seemed only fitting for the Chapple's to re-name her accordingly; a name that both honors the family that farmed the land for over 60 years and implies so much potential.
Hope officially became a winery in 2021 and launched our hard cider line in 2022.
Hope Flower Farm and Winery is a family-owned event space, floral education retreat, and working farm. You can find our 25 lush acres tucked deep in rural Northern Virginia near Leesburg in Loudoun County.
Each week of the growing season brings something new. You can pick your own flowers or subscribe to our floral CSA program. You can also celebrate your favorite blooms during our festival weekends like Tulip Days, Peony Days, and Dahlia Days. Enjoy live music, freshly cut farm flowers, picnics, and a glass of wine.
Discover everything our winery has to offer, like our hard cider bottled right at the farm with local apples, or seasonal wines from Spain, Italy, France, and Napa. You won't want to miss this scenic stop in Virginia wine country!
Hope also hosts weddings, styled shoots, and events outdoors and in our historic buildings. With our stunning stone farmhouse and three renovated barns, we have a venue for almost any event.
We frequently hold floral education classes and workshops featuring fresh cut flowers grown right on the farm. For florists who can't make it to Hope, we also have online classes.
Our mission is to educate, entertain, and make it simple for members of our community to know the benefits of living a life with flowers.