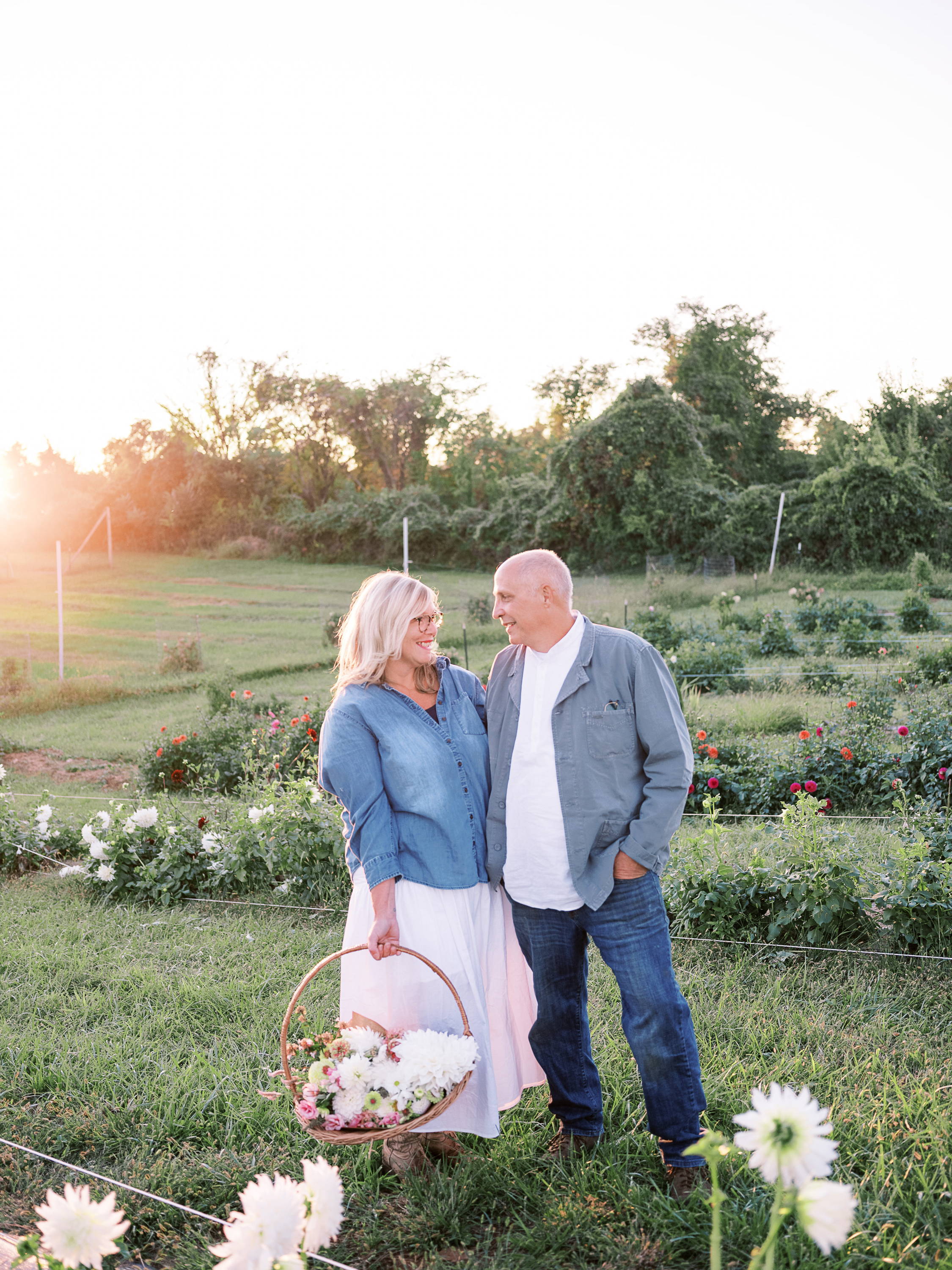 The estate, farmed by the Hope family for many years, was once a working dairy farm. Upon hearing several locals within the Lucketts and Waterford communities refer to the property as "Hope Farm" it seemed only fitting for the Chapple's to re-name her accordingly; a name that both honors the family that farmed the land for over 60 years and implies so much potential.
Boasting a stunning stone Quaker house dating back to 1820, Hope Flower Farm sits on 25 lush acres deep in the Northern Virginia rural landscape. With two traditional barns, a quaint tenant house and an abundance of ground for planting, Hope is the only retreat of its kind.
A playground for floral design and teaching, Hope Flower Farm will be a relaxing, educational environment for designers and non-designers alike. Farm-to-table dinners, styled shoots and workshops, Hope will be a Loudoun County destination for all creatives.
Purchased by Holly and Evan Chapple in July 2015, this historic property known by the local community as "Hope Farm" was the beginning of an exciting new chapter for Holly Heider Chapple Flowers.
After successfully running her floral and event design business from her home-based studio for 23 years, Holly was eager to find something special to expand her highly sought after services, including teaching and mentoring fellow floral designers.
Much searching led to the discovery of this unique Loudoun County farm, situated just two miles from Holly and Evan's family home.